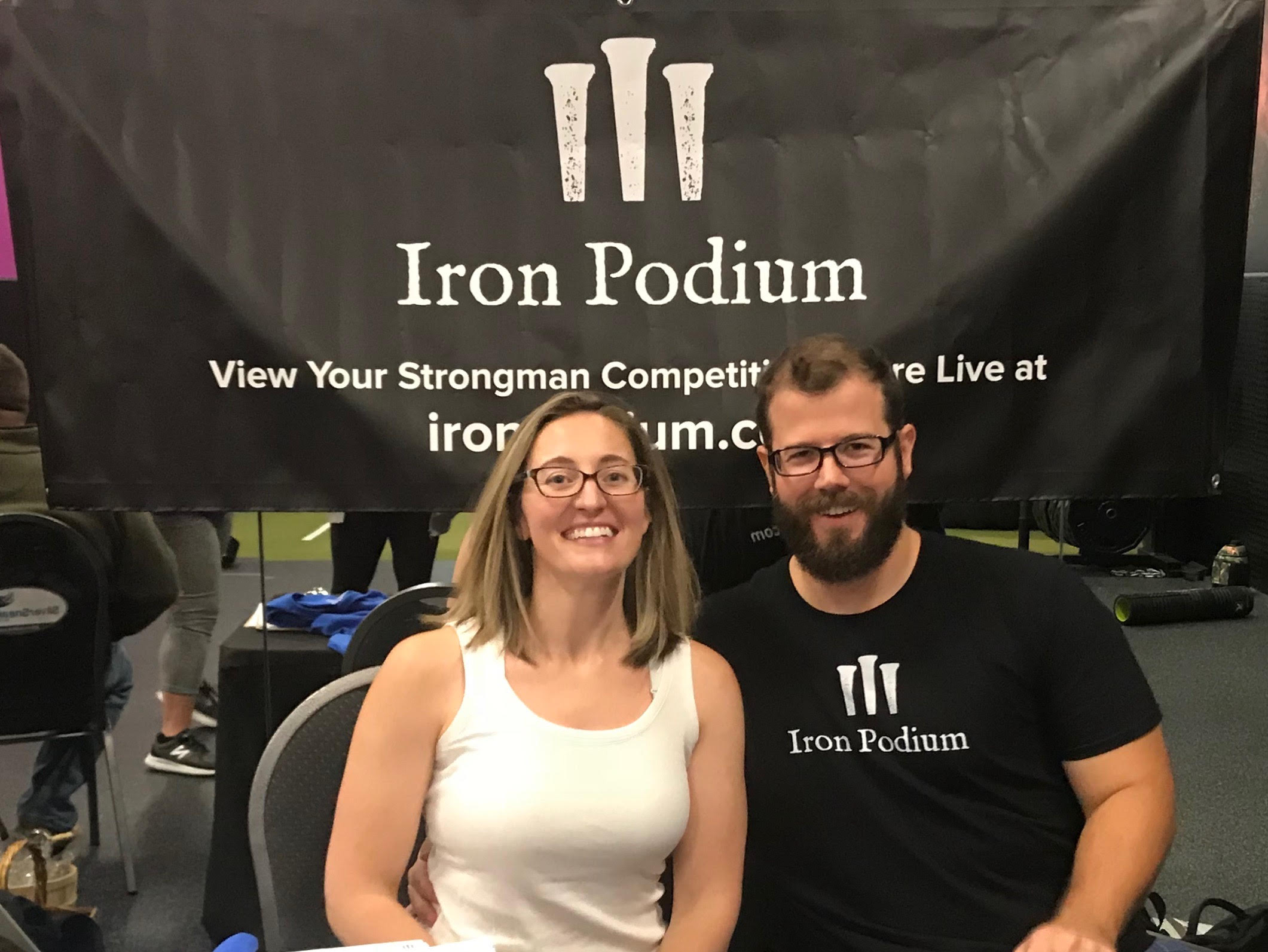 About Us
Iron Podium was created and developed by husband and wife team, Craig and Lindsey Kilgo.
Lindsey is a personal trainer, strength coach, and strongman competitor. She began competing in strongman in 2012, training under Barry Von Perkins in Northern Virginia where she was an event manager for the American Diabetes Association. After moving to Richmond, Virginia she began training clients to compete in strongman and powerlifting. Lindsey has seen the difference a well-run meet can make in competitors' performance, overall experience, and willingness to compete again.
Craig has a Master's Degree in Computer Security from Virginia Commonwealth University, where he is an IT project manager. He has been developing information systems for over a decade. Craig has also been involved in the strength community, competing in Olympic-style weightlifting and serving as a USAWeightlifting Coach.
Together, they hope to see Iron Podium support all Strongman event directors run smooth and efficient competitions for athletes as the sport of Strongman continues to grow.