Sanctioned: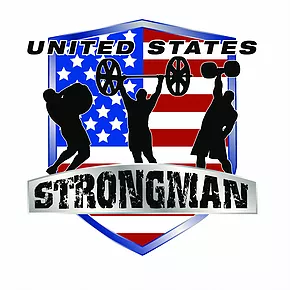 December 2, 2023
Osceola's Battle at Seminole Strength VII
$90
General Information:
This event is going to be outside of the Seminole Strength and Conditioning gym in our back parking lot.  Parking and admission to the event are both free.
Feel free to bring food, there will probably be food vendors selling food also.  Pop-up tents, chairs, etc are allowed and encouraged but make sure you get there early if you want to set them up as spaces will fill. 
Weigh in's will be on Friday morning at Seminole Strength and Conditioning, LLC from 10am-12pm or by appointment thereafter.
Hotel Information:
Tallahassee has a wide variety of hotels, the closest ones will be right off of any of the 3 main exits off of I-10.  Seminole Strength is right off of exit 296 which has 1 or 2 hotels, but exit 199 and 203 have many more.  If you need more information on them, please feel free to contact us.
Food:
Food near us:  There are a few restaurants and we are working on getting a food vendor, however outside of that there is a Dunkin Donuts, Taco Bell, McDonalds, KFC, Zaxby's, Chinese Food, Walmart, etc. so quite a few options within a mile or so.
Weights for events coming soon....
Event Descriptions
TRUCK PULL:  Competitor will be pulling a truck with a harness that is attached to the front of the vehicle.  Competitor will also have a rope to pull on for leverage that will be anchored in the direction of the finish line.  Ground is flat asphalt and rough, however good pulling/bouldering/climbing shoes are recommended.  Truck will be pulled approximately 75 feet.  Placing will be on fasted time finished, of those who don't finish it will be based on farthest distance.  Max 1 minute for the event.  As of now, trucks to be pulled will be a GMC Sierra 1500 and a F250 Super Duty, both have oversized off-road tires.
VIKING PRESS:  Competitor will begin with hands on the handles of a Viking press implement, facing the weight.  Lifter will press the handles from approximately shoulder height to locked overhead and wait for a "down" command.  One "dip" or drop is allowed per rep, and a double-dip will cause a rep not to count.  Belts, chalk, elbow sleeves and wrist wraps are allowed, elbow wraps are not.
FRONT ZERCHER CARRY WITH YOKE:  Competitor will lift the yoke frame up in the crease of their elbows until yoke is off the ground and carry implement approximately 75 feet.  Yoke has a 2" diameter cross bar.  Yoke can be dropped, however it can not be slid for an advantage.  Belt, wraps, and elbow sleeves allowed.  Placing is based on fast time finished, of those who don't finish it will be based on distance completed.  
CAR DEADLIFT:  A car deadlift frame will be utilized to lift the end of a vehicle up.  Vehicle weights will change from weight class to weight class but for LW and HW Open it will be a smaller SUV and for Females and Novice it will be a 4-wheeler with slight modifications for weight.  Lifter will begin by lifting a full deadlift rep to lockout and will wait for a "down" command.  Once command is given, implement may be lowered back down the ground.  Lifter must maintain control of the weight through the entirety of the lift.  Letting go of the frame will be grounds for disqualification.  Points will be awarded by reps completed within a 1 minute time limit.  Straps and chalk is allowed, No deadlift suits allowed.
CARRY AND LOAD MEDLEY: Competitor will start behind a stone as official gives the start command.  Once given, competitor will lift stone and carry approximately 25 feet to a platform in which it will be placed on top.  There will be spotters behind platform to catch it from rolling off so lifter does not have to worry about it staying.  Lifter will start with loading an anvil to platform, cannot be thrown but placed on top and then going back to get stone.  Once stone is on platform, it is considered loaded.  Then the lifter will run back to starting line and pick up a sandbag and again carry it to the same platform to load.  After the sandbag the lifter will again run back to starting position and grab a keg and load in the same manner.  keg must be loaded standing up, not on its side and lifter will not be allowed to continue until keg is standing up.  Chalk, belt, sleeves, stone shirts, and wraps are allowed, tacky is not allowed.  Placing will be determined by fastest time to load all 4 objects, then of those that don't finish, it is the number of objects loaded as well as distance on last one in the event of a tie.
Seminole Strength And Conditioning
906 Blountstown St
Tallahassee, FL 32304
View Map
Dec 02, 2023
Start Time
10:00 AM
Events and Weights
| Division | Truck Pull | Viking Press | Front Zercher Carry with Yoke | Car Deadlift | Carry and Load Medley (anvil, stone, sandbag, keg) |
| --- | --- | --- | --- | --- | --- |
| Open W LW (132-) | GMC Yukon | 135 | 300 | 4 wheeler | anvil: 100, stone: 100, sandbag: 175, keg 175 |
| Open W SHW (+) | GMC Yukon | 155 | 300 | 4 wheeler | anvil: 100, stone: 100, sandbag: 175, keg 175 |
| Novice Men (Single Class) | GMC Yukon | 225 | 450 | 4 wheeler plus 200lbs | anvil: 100, stone: 150, sandbag: 200, keg 200 |
| Open M MW (220-) | F250 Super Duty | 265 | 550 | KIA SUV | anvil: 100, stone 160, sandbag: 225, keg 250 |
| Open M SHW (+) | F250 Super Duty | 315 | 600 | KIA SUV | anvil: 100, stone 185, sandbag: 250, keg: 300 |
---
Regular Price
$90
Registration Closes Nov 29, 2023
Refund Policy
No refunds.
This event is limited to 60 athletes.
49 spots remain.