Sanctioned: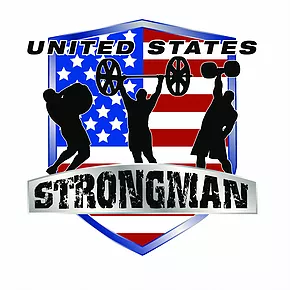 January 29, 2022
The Bricktown Showdown
$75
Live streaming by ADL Live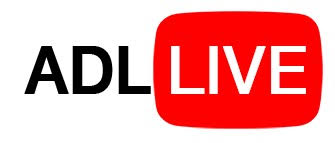 Weigh-ins: Friday 9a-12p at Earned Not Given Barbell 3125 Cedar Crest Ridge Dubuque, Iowa 52001. Saturday 7a-8a at event site.
Meet Hotel: Hotel Julien Dubuque. 200 Main Street Dubuque, Iowa 52001. 563-556-4200. We have a block of 20 rooms to start out with at a rate of $99/night for a total savings of $70/night. Once the 20 rooms are filled the informed us they can reserve more rooms under The Bricktown Showdown name. You'll have a choice of either a King Suite or a Double Queen Suite. 
CURRENT CASH POT: $6,500
-Rules-
Max Log Press- 10" Log for Women and 12" Log for Men. 60 second time limit per attempt. 3 attempts with Wessels Rule. No built up belts. Feet parallel. Knees and elbows locked. Head through. No Tacky. Log will be placed on drop pads. Athletes will be on rubber flooring.
Semi Pull- Athlete is in harness. 50' course. Quickest to cross the finish line wins. Distance measured and recorded if Athlete cannot complete the course. This event takes place on a concrete floor.
Carry Medley- Yoke, Frame, Wheelbarrow medley. Each implement is placed 25' apart from on another for a 75' total course. Quickest to complete all three implements wins. One drop allowed per implement. If an Athlete cannot complete an implement, it is a zero for this event.
Implement Load- Keg, Sandbag and two mystery items. Load height ranging from 48"-52". Quickest to load all implements wins. 60sec time limit. No tacky. 2 of the 4 implements will be carry/load for no more than a 5ft carry. This will take place on rubber flooring.
Last Man Standing 18" Deadlift- 9' Axle bar. Bar starts at 400lbs for Women and 700lbs for Men. 25lb jumps for Women until bar reaches 600lbs, 10lb jumps will be implemented after. 50lb jumps for Men until bar weight reaches 800lbs. Afterward 25lb jumps will be implemented. 60sec time limit per attempt. Suits, straps, chalk, belts allowed. No tacky. Athletes will be on rubber flooring.
TIE BREAKER- In the event of a tie...the Athletes will square off with a good ole fashion TUG O WAR!
Spectator Fee: $5
Awards: Cash Prize Pay out to top three Men and Women. Cash Pot began at $3,000 for a break down of: 1st- $750 2nd- $500 3rd- $250. The Pot will only get bigger as meet day draws near! Also 1st place Men and Women will receive a belt!
Five Flags Center
405 Main St
Dubuque, IA 52001
View Map
Jan 29, 2022
Start Time
9:00 AM
Events and Weights
| Division | Max Log Press | Carry Medley | Semi Pull | Four Implement Load | Last Man Standing 18" DL |
| --- | --- | --- | --- | --- | --- |
| Pro Women | MAX | Yoke 600, Frame 400, Wheelbarrow 350 | 31,000 | Keg 240, Mystery, Sandbag 220, Mystery | Max |
| Pro Men | MAX | Yoke 900, Frame 650, Wheelbarrow 600 | 64,000 | Keg 385, Mystery, Sandbag 310, Mystery | Max |
---
Early Bird Price
$75
Only
3
available.
Regular Price
$100
Registration Closes Jan 21, 2022
Refund Policy
No refunds.
This event is limited to 40 athletes.
28 spots remain.