Sanctioned: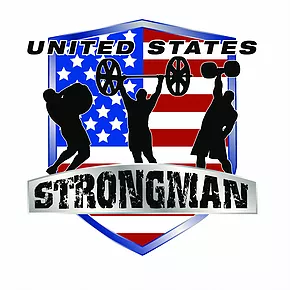 January 28, 2023
The Bricktown Showdown 2 Presented By: Suppz Nutrition
$80
Weigh-ins: Friday 5p-8p at event site 500 Bell Street. Dubuque, Iowa 52001. Saturday 8a-9a at event site.
Rules Meeting: 9:15a Saturday at event site. 
Meet Hotel: Hotel Julien Dubuque. 200 Main Street Dubuque, Iowa 52001. 563-556-4200. We have a block of 20 rooms to start out with at a rate of $99/night for a total savings of $70/night. Once the 20 rooms are filled they can reserve more rooms under The Bricktown Showdown name. You'll have a choice of either a King Suite or a Double Queen Suite. 
Event Shirts: Athletes will be given event shirts with individual names and state flags and are asked to where them during comp with the exception of the 5 Stone Series or if needing to wear a grip shirt. To ensure you receive one of these, please be signed up no later than 1/09/23
Social Media: Please be sure to follow @thebricktownshowdown on Instagram for weekly updates and information! 
 
Brookes Battle: A percentage of the Door Fees and Meet Shirts sold for this event will be going directly to Brookes Battle. There will also be a Bake Sale on the day of this event, 100% of that sale will go to Brookes Battle as well. 
The link is attached here if you'd like to donate directly;
https://www.gofundme.com/f/m7n72x-brookes-battle?member=20460275&sharetype=teams&utm_campaign=p_na+share-sheet&utm_medium=copy_link&utm_source=customer
CURRENT CASH POT: $7,000
A large percent of each entry will be put into the pot to help grow the Prize Pot even bigger than last years!!
So we're clear, any and ALL moneys received from sponsors goes DIRECTLY to the Prize Pot. I/we keep nothing. You the Athlete deserve as big of a pay out as possible for all the work you put in
With every entry, the Prize Pot will be updated and posted here on IP and on the Instagram page
Rules:
Max Axle OHP- 60 second time limit per attempt. 3 attempts with Wessels Rule. You CAN use belt to rest. Lockout: feet parallel, knees and elbows locked, head through. No tacky, no straps. Minimum start weight for Women is 150. Minimum start weight for Men is 250. Jumps for both Men and Women can be no less than 10lbs. Athlete to C&P the most weight wins. Equipment: MBPC Axle Bar
Sand Bag Toss- Athletes will start with their hand on the cross bar implement. Once the "GO" command is given, the athletes will run to the lightest bag first and finishing with the heaviest. The quickest to get all six bags over the bar wins. A 60 second time limit is given to complete this event. If the Athlete cannot complete all six bags, a time will be taken from the last bag completed. Height will be set at 13' for Women and 15' for Men. Equipment: Cerberus Throwint Bags/Custom GunnyMFG uprights and cross bar
Iowa Stone Carry- Max distance carry. 50' course running down and back until failure. Distance will be measured at failure point. The implement will be on a two foot stand to pick off of. Stone must come down under control or a five second penalty will be added. No drops allowed. Equipment: Custom made by GunnyMFG *If the current Iowa Stone State Record is broken, additional prize money will be rewarded!*
Lever Ladder DL- A 60sec time limit is given for the Athlete to complete all six handles of the Lever Ladder DL. Athletes will start to the side of the implement until given the start command. There is a down command given before the Athlete can move onto the next handle. If an Athlete cannot complete all six handles, a "rep" count and time is taken from the last handle the Athlete completed. No straps. Equipment: Custom made by GunnyMFG
5 Stone Series- HEAD TO HEAD! Athletes will square off against one another in a head to head series. Starting with the lightest stone and ending with the heaviest. Athletes will start with their hand on the loading platform. Load height starts at 56" and finishes at 48". The athlete to load all five stones the quickest wins. There is a 90sec time limit to complete the five stones. Tacky is OK.
Spectator Fee: $10
Awards: Cash Prize Pay out to top three Men and Women. Cash Pot begins at $3,000 for a break down of: 1st- $750 2nd- $500 3rd- $250. The Pot will only get bigger as meet day draws near! All Athletes will receive a bottle of Legacy Ammonia, All athletes will receive a discount code from WODbottom, Podium finishers will also receive a gift from Never Been Stronger Supplements as well as from SUPPZ Nutrition!!
Grand River Conference Center
500 Bell St
Dubuque, IA 52001
View Map
Jan 28, 2023
Start Time
10:00 AM
Events and Weights
| Division | Max Axle OHP | Sand Bag Toss | Iowa Stone Carry | Lever Ladder DL | 5 Stone Series |
| --- | --- | --- | --- | --- | --- |
| Pro Women | MAX | 20,20,25,25,30,35 | 250 | TBD | 150,175,200,225,250 |
| Pro Men | MAX | 25,25,30,35,40,45 | 350 | TBD | 275, 300, 325, 365, 400 |
---
Regular Price
$80
Registration Closes Jan 13, 2023
Refund Policy
No refunds.
This event is limited to 40 athletes.
8 spots remain.