Sanctioned: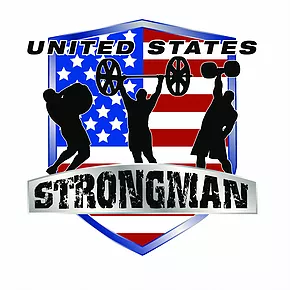 May 6, 2023
SwordStrong KC
$60
This competition is designed for those curious about strongman and are wanting to test their mettle in a Novice Only environment! We have chosen events that will be both fun and challenging, but with a bit of historic flair. This competition will coincide with an Historical European Martial Arts (HEMA) tournament presented by Baer Swords School of Western Martial Arts.  Baer Swords is our partner and sponsor and we would love for competitors to cross-over from both sports.  If you are interested in jumping into HEMA you can find out more information about the tournament here: https://baerswords.com/swordstrong-kc
The official Facebook event page is here: https://fb.me/e/38CVM6CvV
UPDATE (February 21, 2023)
We have confirmed that we will have a massage therapist offering chair massages and a Corrective Exercise Specialist offering a limited number of Cold Laser Therapy spots during the meet!  Another reason to sign-up now!
Today (January 28, 2023) we have a new SwordStrongKC update!
We are thrilled to be able to offer a limited number of hotel rooms at a discounted rate for those travelling from out of town!

The first weekend in May will see many events taking place in the KC Metro area and hotel rooms will be at a premium - be sure to book your rooms early to get your discount.
https://baerswords.com/swordstrong-kc

Also, you can now buy a spectator ticket for only $5 and you get in to BOTH days of the event AND a free class at Baer Swords Baerswords School of Western Martial Arts!!
***NEW EVENT***
We are excited to announce that in addition to the four original events there will also be a fifth SHARED event between the HEMA tournament and the Strongman meet.  It is a Front Hold (for time).  Competitors from either event may compete in holding a longsword at arms length for as long as possible.  Weight will be added to the tip of the longsword over time.  More information and rules will be added here and the Facebook event page as we get closer to the day of the meet.
RULES:
Axle Clean and Press
60 seconds time limit
Competitor will clean the axle from drop pads and press above head - the axle must be clean and pressed for each rep to count.  This is not a "press away" event.
Athlete must wait for the judges down command
Allowed: Wrist wraps, belts, chalk, grip shirts, sleeves
Not allowed: Tacky
Deadlift Medley (Axle and Trap Bar)
60 second time limit
Deadlift the Axle twice (from blocks), and the Trap Bar for AMRAP in the remaining time
Score given for most total reps
Judge must give down command for completed lift – hips and knees locked.
Allowed: straps (figure 8 are ok), belts, and hitching
Not allowed: Sumo, baby oil, baby powder, suits, and briefs
Uneven Weight Walk & Hold
No time limit
20ft course
Weights are uneven.  The weights will be lifted using replica Dinnie Stone rings attached to pins.  Competitor will lift the weighted pins from the ground, walk 20ft, and then hold for time. Hook grip is expected and encouraged.
Anyone that does not finish, total distance will be measured
Allowed: Sleeves, belts, wrist wraps, and chalk
Not allowed: Tacky and straps of any kind
Loading Race
60 second time limit
35ft course
Competitor will begin on judge's command
Keg will be carried 35ft and loaded into a steel wagon
Competitor returns to start, lifts sandbag, runs 35ft back and loads into wagon
Competitor takes hold of wagon tongue and pulls wagon across start line
Time ends once the competitor steps over start line (at least one foot)
If the competitor fails to complete the entire race their distance will be measured
Allowed: Grip shirts, belts, chalk, sleeves, and wrist wraps
Not allowed: Absolutely no tacky (you should see a trend by now)
Weigh-ins/packet pick-up are the day/evening before the event from 1:00pm - 3:00pm AND 5:00pm - 7:00pm.  Additional weigh-ins are 7:30am - 8:30am the day of the event.  Everyone MUST weigh-in.  The location of the weigh-ins the day before is currently TBD. Iron Podium and the Facebook event will be updated as we get closer to the event date.
All events will be done outside, so please plan and dress accordingly. There will be plenty of water available throughout the day. Weights for the events are subject to change based on testing on the specific implements, but final weights will be similar, if not the same, as those listed.
Follow the Facebook event (https://fb.me/e/38CVM6CvV) for more updates and video demos of the events.
Homefield Olathe
2115 E Kansas City Rd
Olathe, KS 66061
View Map
May 06, 2023
Start Time
9:30 AM
Events and Weights
| Division | Axle Clean & Press | Deadlift Medley | Uneven Weight Walk & Hold | Loading Race |
| --- | --- | --- | --- | --- |
| Novice W LW (165-) | 95 | 185, 205 | 115, 145 | 140, 100 |
| Novice W HW (165+) | 115 | 205, 225 | 145, 185 | 165, 150 |
| Novice M LW (220-) | 185 | 405, 425 | 160, 205 | 215, 200 |
| Novice M HW (220+) | 205 | 425, 445 | 195, 250 | 235, 220 |
---
Regular Price
$60
Registration Closes Apr 29, 2023
Refund Policy
No refunds.
This event is limited to 40 athletes.
33 spots remain.